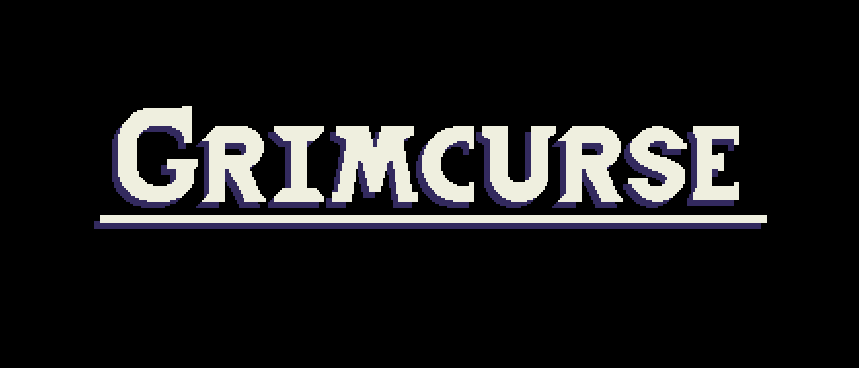 GRIMCURSE
[ESC KEY TO SKIP INTRO]

Venture down into Grimcurse, a fast paced gallery-shooter top-down rpg hybrid. Manage your resources while you wander around the cryptic jungle with questions no one wants to know.
Prototype made for a future project.
Controls
ESC - Skip the intro.
W A S D - Arrow keys to move.
Space - Take cover.
K - Open up inventory.
1-5 Number keys(and kinda mouse wheel) - Switch weapons.
A note from the devs
Hello guys, Lonely Moon Games team here. We wanted to point out some stuff regards the "polished" jam version:

Mostly, the stuff that we added are just "quick fixes" to the build:
- Gamebreaking Bug on Final boss /Sound overlapping fixes
- Some balancing in numbers (literally, just couple numbers.)
- Shortened intro screen and made it skippable.

So we really encourage you to try out this build better as it just have some quick fixes and we actually pushed them around the same or 1 day after the deadline.
The web version is indeed also the polished version.

Thank you and kind regards.
Credits
Programming: @Oultrox
Art/Additional SFX Mixing - @veryeviltomato
SFX Mixing/Writting - @mafeltrer
Music: andresecam
SFX: freesound.org (List of credits https://pastebin.com/Szd1DMLq)

Github project:
https://github.com/VeryEvilTomato/grimcursegameoff/tree/master/Project

| | |
| --- | --- |
| Status | In development |
| Platforms | Windows, macOS, HTML5 |
| Rating | |
| Authors | Lonely Moon Games, Telepinu, Evil Tomato |
| Genre | Action, Shooter |
| Made with | Construct, Pyxel Edit |
| Tags | 2D, Action-Adventure, Pixel Art, Top-Down, Top Down Adventure |
Download
Click download now to get access to the following files:
GRIMCURSE Win32 Jam version
44 MB
GRIMCURSE Polished Jam Win32 version
46 MB
GRIMCURSE Polished Jam OSX64 Version
75 MB