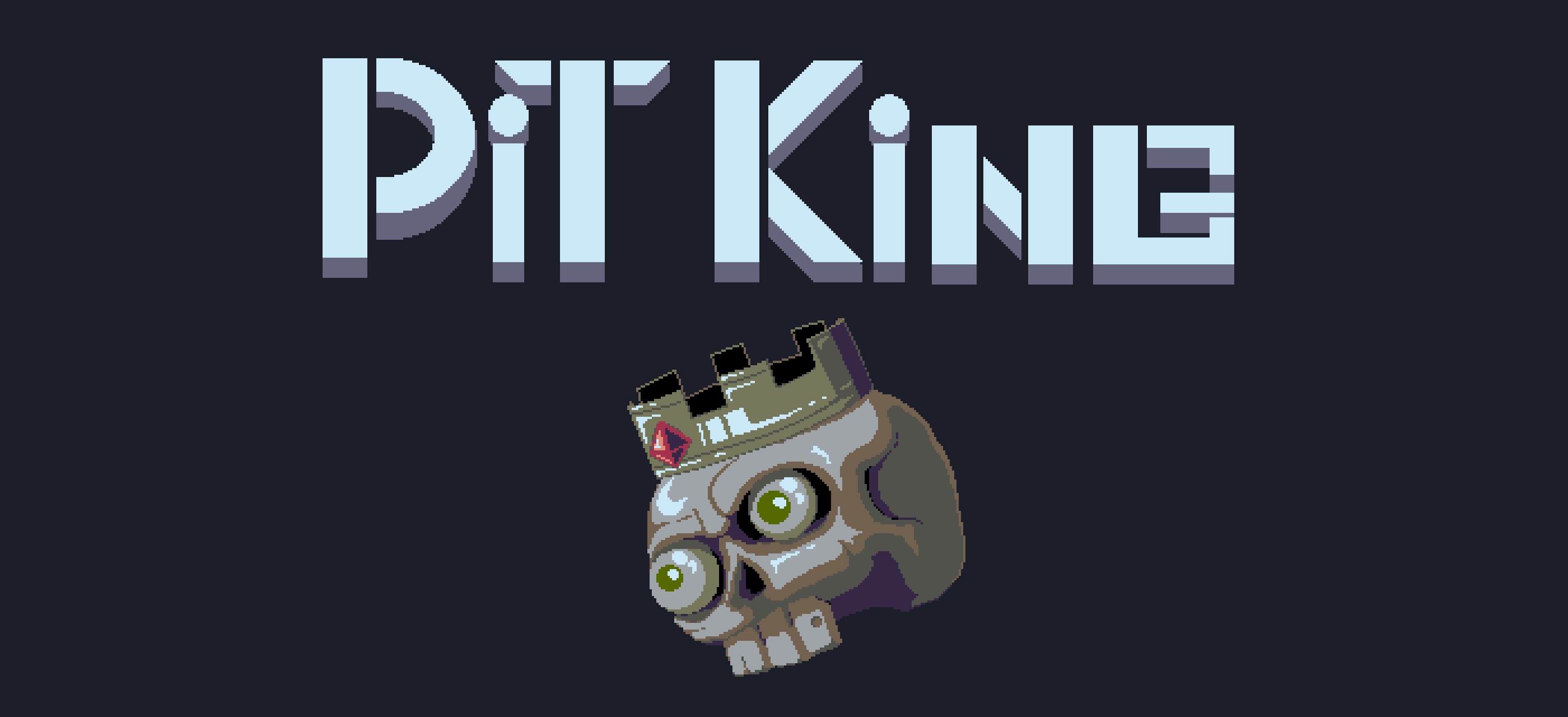 Pit King
Disclaimer: We're fully aware that the game's currently unbalanced, but we didn't have time to fix this in the 3 days the jam alllowed us to, we'll definitely upload a more balanced and HARDER version after the jam ends >:)

# PROTECT YOUR TREASURE
You're the king of the skeletons!
You start as a small Skull, but eager to protect and shelter its gold against every single looter that dares to march into your pit!
What better defense than your mighty bones? Settle bone turrets, bone walls and bone bombs; against the armies of the human king.
# Controls:
- WASD to move
- Right mouse click to shoot
- Left mouse click to build and upgrade turrets

# Credits:
- Programming: Jesús Perez @oultrox
- Art: Orlando Guevara @veryeviltomato
- Sound mixing and editing: Marcel Antonorsi
Although we did not produce the sound samples, our team member put great work into mixing the audio samples into good quality SFX.
Special thanks to www.freesound.org for its wonderful platform and all of those brilliant people who produced the following items: https://pastebin.com/HP2ZCDLm
Also special thanks to Kevin MacLeod for the exposure of his great work: AngloAzulu.
We're greateful for your kindness.